9 Seat Minibus discounts and finance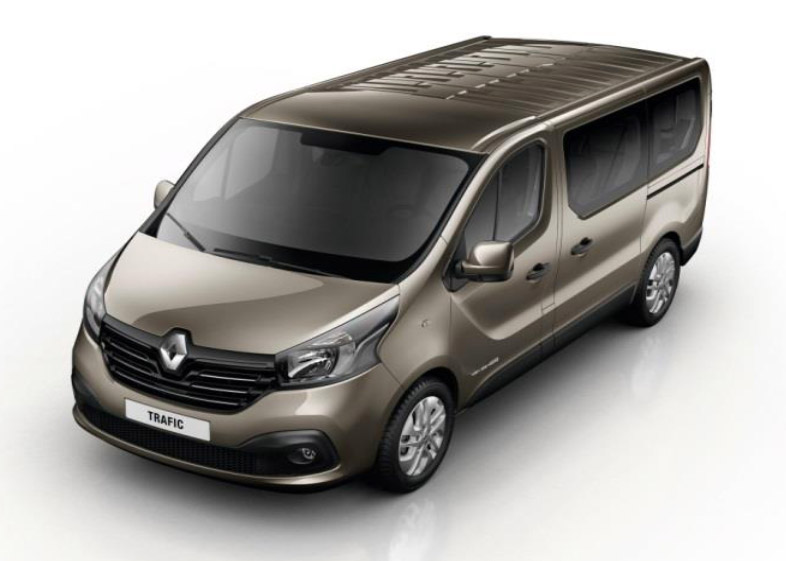 A Renault Trafic SL27 9 Seat Sport in metallic Stone paint.
9 seat minibuses cater for 8 passsengers plus a driver. They usually differ from 8 seat minibuses by having a dual front passenger seat. Look at our 8 seat minibuses page if you require a single front passenger seat to carry 7 passengers and a driver.
All of the 9 seat minibuses on our website can be driven by a B category (non category D1) licence holder on a non-commercial basis (towing and roof-loading not permitted).
Driver Licences. A non D1 license holder can drive a minibus where the gross vehicle weight does not exceed 3500kgs for non commercial purposes. If you require more than 8 passengers and want to drive on a normal car license (ie. non D1 category) have a look at our 11 seat minibuses and 12 seat minibuses pages. For an understanding of what a driver can drive have a look at our minibus advice page for general information and our schools minibus advice page for advice on how to operate a minibus if you are a school.
If you dont need 9 seats and 6 will do. Why not try a crew van Custom 6 Seat Crew Van or Renault Trafic 6 Seat Crew Van.